Larry Hertzler Joins InterMed as COO
InterMed Selects Industry Expert, Larry Hertzler, as new COO.
The InterMed Group has selected Larry Hertzler as the company's new Chief Operating Officer (COO) effective July 6, 2021. Hertzler will support CEO Rick Staab in executing the company's strategy and vision to create solutions for tomorrow's healthcare industry challenges.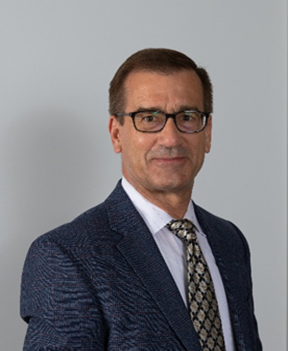 Larry is passionate about healthcare and is driven to use his industry insight and data analytics to improve performance for customers. Larry brings more than 40 years of clinical engineering operations excellence to this role.
Prior to his current role, Larry was part of the senior team at TRIMEDX and assisted with the integration of the Aramark HTM business into the TRIMEDX organization. He also led the clinical engineering program for BJC Health System for 14 years during the organizations' formation, and most recently lead the facilities engineering programs for Franciscan Health.
"I am thrilled to join the InterMed Group. I have followed their development for a long time and have served on committees with their leadership team. I have always appreciated their passion and the company's approach to the market.

When I first heard about the opportunity to join The InterMed Group, I thought it was too good to be true. I am excited to be a part of this exceptional organization and help it continue to make a difference in healthcare."
The healthcare industry never stops evolving, which is why the InterMed Group will never stop innovating or pushing to create solutions for tomorrow's challenges; we believe that with the addition of Larry to our leadership team we can continue to open new doors for our partners' futures and continue to lead by example within the HTM and healthcare industry. The recent announcement of InterMed's new cybersecurity suite led by former COO and new VP of Support Operations, Scott Nudelman, brings new and exciting opportunities to the InterMed Group that will be enhanced by the expertise and leadership demonstrated by Larry.