InterMed CAREER DEVELOPMENT
InterMed understands the importance of career development in the healthcare industry. Our solutions not only change your business, but they also impact lives – and that is not something we take lightly. It's what drives our commitment to excellence, our thirst for learning, and our dedication to innovation. InterMed advocates for constant career development for all of our employees because we believe that in order to bring the best to you, we need to be constantly improving.
InterMed Certification Program
The InterMed Group maintains a steady emphasis on superior training of our team members. We take an active interest in transforming the careers and lives of those that work at InterMed. This is for all team members and not just limited to our technical staff.
We build better people and employees by promoting education and life-long learning. In support of this commitment, we offer a unique education track called The InterMed Certification. To acquire this certification, employees must complete three comprehensive and tailored training courses: InterMed 101, InterMed 201, and InterMed 301. These courses build on general company knowledge, customer service, communication, and progress into technical skills and best practices as well as personal development that include financial and insurance applications.
The InterMed Group strongly encourages supplementary technical training for our engineers and support staff. We routinely send members of our team to training throughout the U.S., and utilize our expertise and a training facility to provide in-house formal and On-the-Job (OJT) training for our team members. We take every opportunity to cross-train our staff to build their skill sets and confidence.
The InterMed Group values specific industry certifications (such as CBET, CLES, CRES, etc.) and encourages our team members to acquire accreditations in their field. We do this by paying for study materials, classes, and exams as well as peer support through the process. We incent our team members by offering a raise to those that successfully obtain their certifications.
Tuition Reimbursement Program
We believe that our team members should want to grow in their careers and learn; after all, the healthcare industry never stops evolving. We support those members of our team that wish to earn a degree through our Tuition Reimbursement Program.  The InterMed Group will reimburse a member of our team that is pursuing a degree based on the grade achieved.  We have had several of our team members that have earned higher degrees while employed and paid for by The InterMed Group and always encourage our team to pursue their passion.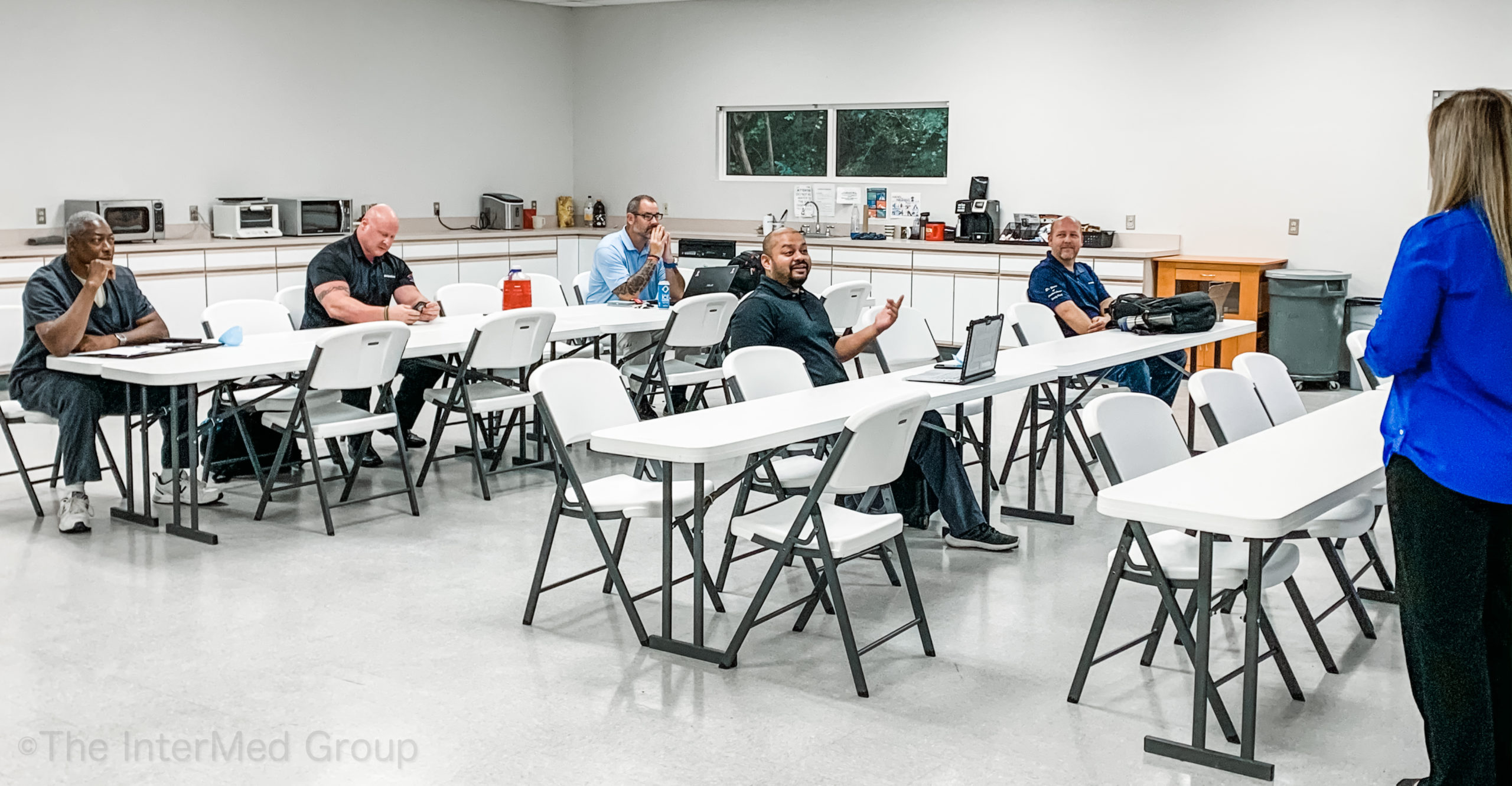 Many people with disabilities use assistive technology that enables them to use computers. Poorly designed websites can create unnecessary barriers for people with disabilities, just as poorly designed buildings prevent some people with disabilities from entering. The Americans with Disabilities Act (ADA) requires that organizations provide qualified individuals with disabilities equal access to their programs, services, or activities unless doing so would fundamentally alter the nature of their programs, services, or activities or would impose an undue burden. As of 2018, the US Department of Justice (DOJ) deems WCAG 2.0 Level AA success criteria the gold standard of ADA website compliance. In short, a website should meet all 38 requirements of the success criteria to be considered ADA-compliant.
The InterMed Group is an equal opportunity employer and committed to providing equal access to its website and online resources, by continually optimizing them for the use of assistive technology such as screen readers, text enlargement software, and other computer programs or devices.