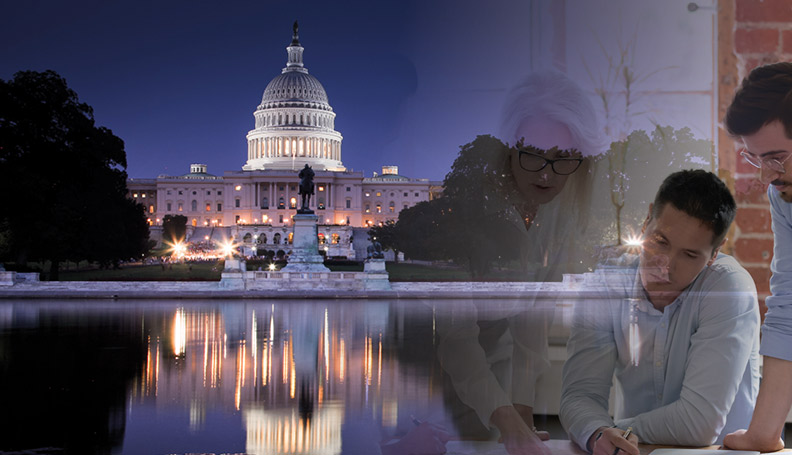 Guided by the principle that patient care should be delivered in the safest, most effective and efficient way possible, the Alliance for Quality Medical Devices has met with the Federal Trade Commission (FTC) and the FDA to address the unfair competitive practices among medical care device providers.
Comprised of representatives from independent service organizations (ISOs) TriMedx, Sodexo, ABM, Agiliti, Crothall, and The InterMed Group, the Alliance represents the largest participants in the medical device service industry. Together the Alliance advocates for healthcare providers from an equipment agnostic perspective, allowing the businesses to focus on improving safety, outcomes, and efficiency.
One growing concern is that anti-competitive behaviors from some Original Equipment Manufacturers (OEMs) are restricting consumer choice, ability to service and repair devices, and ultimately increasing safety risks and costs.
Last September, the Alliance met with policymakers and 15 senators from both parties on Capitol Hill to continue this discussion and drive legislature on behalf of their industry and patient interest. Their goal is to make the repair market more accessible. This will encourage marketplace competition and reduce healthcare costs in the long-term.
The Alliance firmly believes that a level playing field is needed in the market as it relates to fair access in servicing and maintenance procedures, methodologies, tools, training, parts, software, and documentation, collectively titled "Service Materials."
A marketplace that encourages equipment owners, operators, their chosen service providers, and OEMs to work both openly and collaboratively to further advance quality outcomes and decrease costs will present the best opportunity for optimization, innovation, and continued advancements in the delivery of safe patient healthcare.
Currently, many OEMs put forth anti-competition efforts to barr entry into the medical device service market. They want to maintain their monopoly. These efforts include requiring that only OEM personnel, procedures, and parts be used in servicing equipment, refusing to provide manuals to purchasers, service training to ISOs, and key codes to certain necessary software. Often they go so far as to even pressure purchasers not to use ISOs.
In order to achieve an ideal marketplace and reduce anti-competition efforts, the FTC needs to exercise its authority and influence to require manufacturers to provide appropriate access to service materials.
Medical device repair should be included in any right-to-repair actions. Significant data and evidence supports the fact that ISOs have been safely and effectively servicing medical devices for decades.
In their talks with the FTC and FDA, the Alliance also discussed the importance of medical device cybersecurity. The goal is collaboration and open exchange of knowledge in order to prevent safety threats to medical technology. Since medical device service providers manage connected medical equipment and perform cybersecurity patches to monitor for vulnerabilities, an open exchange of information pertaining to new potential threats is crucial.
The Alliance also sought for the addition of a Vulnerability Disclosure, supporting FDA legislation that compels OEMs to disclose cybersecurity vulnerabilities. This would help prevent malpractices. The document would require organizations to disclose known issues, provide upgrades free instead of selling safety fixes, and choosing to fix device issues rather than ending support. All of these steps would lower patient risk and potentially save healthcare providers from upgrading expensive equipment prematurely.
The Alliance was established to serve as a voice of the broader ISO industry and is committed to following up on these issues and recommendations. They welcome the opportunity to collaborate further with the FTC and others in the industry on these topics.
A full summary of the meeting on capitol hill, a whitepaper with more detailed descriptions of the Alliance's position and recommendations on current issues can be found here.
InterMed is a proud partner of The Alliance and will continue to pursue a more open market and fair medical device servicing practices.