Employee Spotlight: Liz Rosenlund
We are coming full circle and ending this year's Hispanic Heritage Month the way, we started – spotlighting yet another one of our amazing Hispanic employees. In this edition, we sat down with Liz Rosenlund who is our HR Manager. Liz is responsible for a variety of tasks from payroll to insurance to employee culture and more.
Being Latina is deeply engraved into who Liz is and she is proud of it. We spoke with her on how being Latina, to her, manifests itself in her professional and personal life – take a read!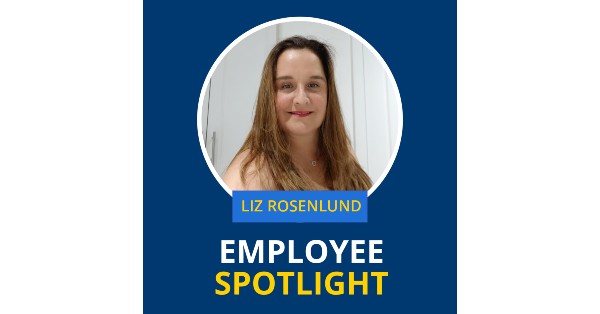 What is your and your family's background and story?
I am from Bogota, Columbia, and all my family is from there. When I was six or seven months old, my parents, siblings, and I immigrated to New York, so my parents could have better work opportunities. However, when I was four years old, my siblings and I returned to Columbia under the care of our aunt and uncle while our parents stayed in New York for eight more years to work. Then in 1997, I came to Gainesville, FL to learn English in a program offered at Sante Fe College, only planning to stay a year, but I met my husband here, so I stayed.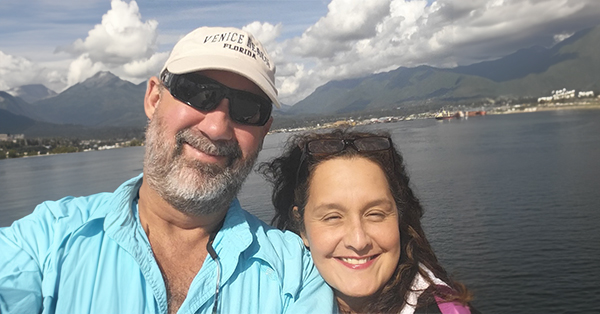 What does being Latina mean to you? Generally? In the workplace?
Being a Latina means a lot to me – I am proud of who I am and the accomplishments I have made as a Latina. It wasn't easy to get where I am today. In the workplace, and generally, I believe it allows me to bring a different perspective – different thoughts and different ideas. For example, I love going around the office saying "buenos dias" or "hola chica," it gives the office something funny, something nice, and something fresh.
What is one life lesson that being a Latina has taught you and continues to help you today?
I would say perseverance and drive. Being a Latina has given me an eagerness to succeed, to be a better person, and empowers me to reach new heights. I don't want to be here as another Latina and fit into that work stereotype for my entire life; I want to pave my own path.
What is your favorite Hispanic tradition?
Christmas! How we celebrate in Columbia is different than how you celebrate here. In Columbia, each night from December 16th till Christmas Eve, December 24th, our family gathers at one of our houses to have dinner and pray. Then, on the 24th, we first pray and then wait until midnight for the day to turn to the 25th. Once it was officially midnight on the 25th, we would go around and hug one another, have Christmas dinner, and open the presents under the tree. We wouldn't get to bed till around 4am!
Is there a Hispanic figure you look up to? Who and why?
A woman like Sofia Vergara catches my attention because of what she stands for. She is a proud Latina woman who has persevered and is proud of where she comes from – she is proud of who she is. Not to mention, she has a charity based in Columbia to aid those without housing which is admirable on its own accord. Vergara has paved her own path as a Latina and that is what I admire about her.
Do you have any plans to celebrate HHM with your family or friends?
No, I don't. I have a couple of friends here in town and we usually celebrate July 20th, which is Columbian Independence Day, but nothing specific for HHM. Normally, we like to go to whatever event is happening in Gainesville for HHM, so we will see what we go to this year.
What has been your favorite event you've attended in the past?
It was in 2000 when a Columbian group, Grupo Niche, came to play here in Gainesville. It was a big deal! I remember so many Columbian people there; it was an amazing night.